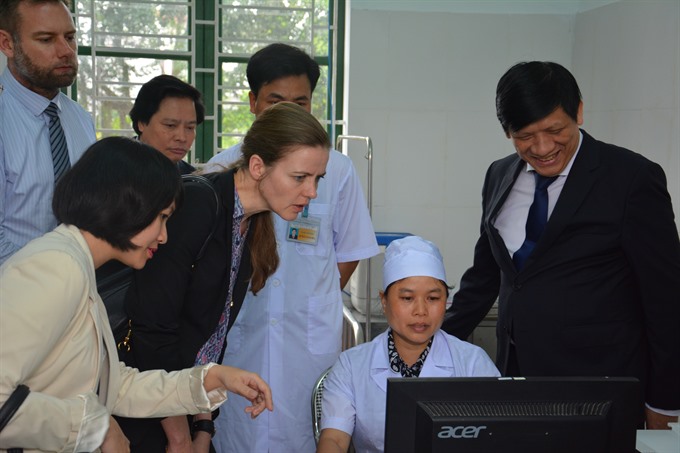 Last April, Danish Minister of Health Ms Ellen Trane Nørby visited Bách Thuận Commune Health Station, Thái Bình Province, one of the 30 stations under the Strategic Sector Cooperation on primary healthcare and non-communicable diseases between Denmark and Việt Nam. — Photo courtesy of the embassy
The development of the Vietnamese-Danish relationship has been vividly narrated in the story about the little Vietnamese girl growing up and start family of her own.
There are some milestones of the development. Since 1993, Vietnam and Denmark agreed on an ambitious development aid programme, Danish ODA has assisted Việt Nam in its important strides towards poverty alleviation. In 1997, DANIDA introduced its private sector development programme in Việt Nam to support sustainable development. Since the 1990s, Denmark has supported the water sector and in 2006, it joined with other donors the successful National Target Programme for Rural Water and Sanitation to provide clean water and sanitation to millions of rural households. Since 2009, Denmark has supported Việt Nam's endeavours to improve energy efficiency as the country faces serious future challenges in meeting the demand for energy from households and industrial production. The traditional development programme lasted until 2015, where Denmark had in total provided Vietnam with the whopping amount of over $ 1.3 billion (DKK 90.8 billion) over a twenty-year period,
Recently Việt Nam and Denmark have entered into a strategic sector cooperation focusing on education, trying to shape vocational education to better match the future demands of companies.
In September 2018, the two countries will be celebrating the fifth anniversary of their bilateral Comprehensive Partnership.
Click here to read full article.